Posted by Jeremy Rose on Feb 15th 2018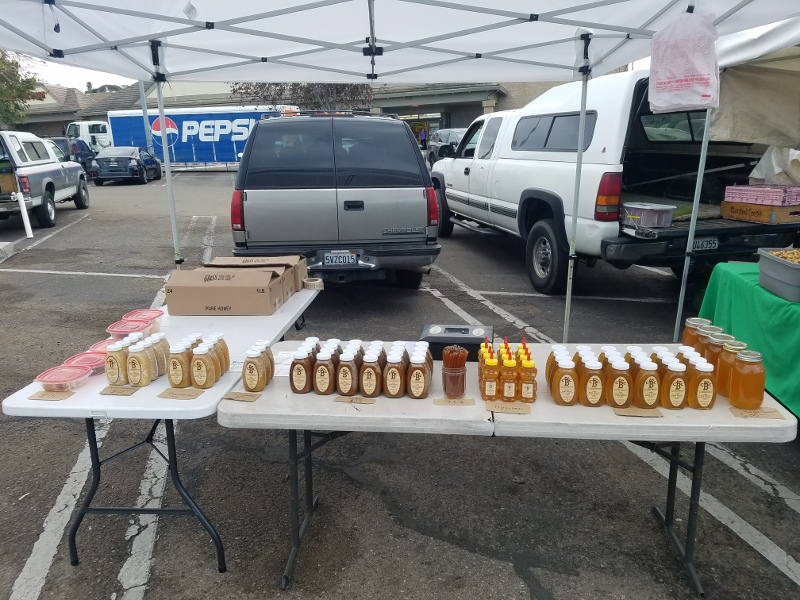 We are at farmers markets on Tuesday, Wednesday, Thursday, and Saturday. When I am not here I am working bees.
Currently in stock:
2017 Sage Honey
2017 Oak (Honeydew)
2016 Toyon - Not available every week but I am trying to keep bottling it
2017 California Buckwheat
2017 Star Thistle
2017 Artichoke Blossom
2017 Santa Maria Urban
Foundationless Comb Honey - Going to sell out in the next couple of weeks.