Posted by Jeremy Rose on Jan 31st 2018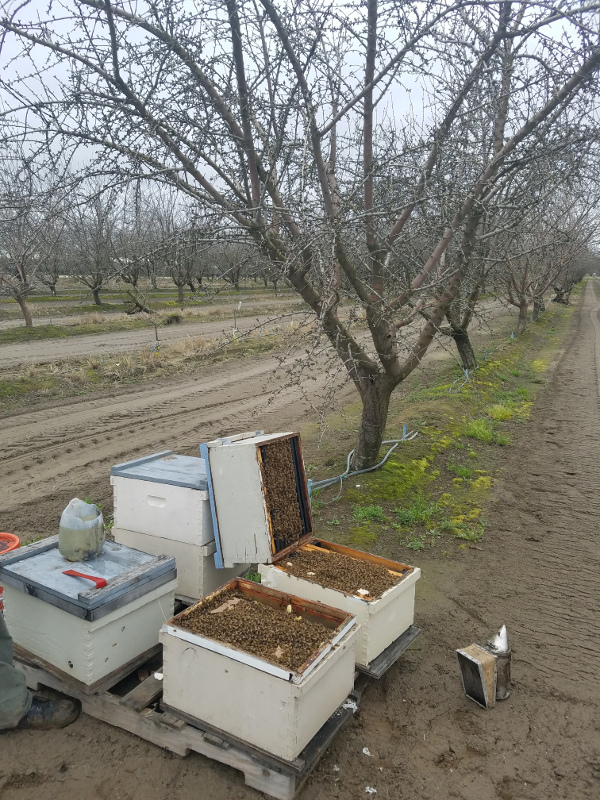 Above: Some of our strong hives ready to pollinate the almond trees as soon as they bloom.
We are grateful the be able to help with 2018 almond pollination. Almonds grown in California are one of the only crops that is nearly completely dependent on honeybee pollination in order to produce a crop. Almonds will begin to bloom about February 12, so we will be busy moving a portion (not all) of our colonies to participate in the bloom.
The rest of our hives will be home on the coast, eagerly awaiting spring rains that will bring out new wildflowers! Please bear with us as we may be missing some of our farmers markets during this busy time. Have a great winter! Spring is almost here!